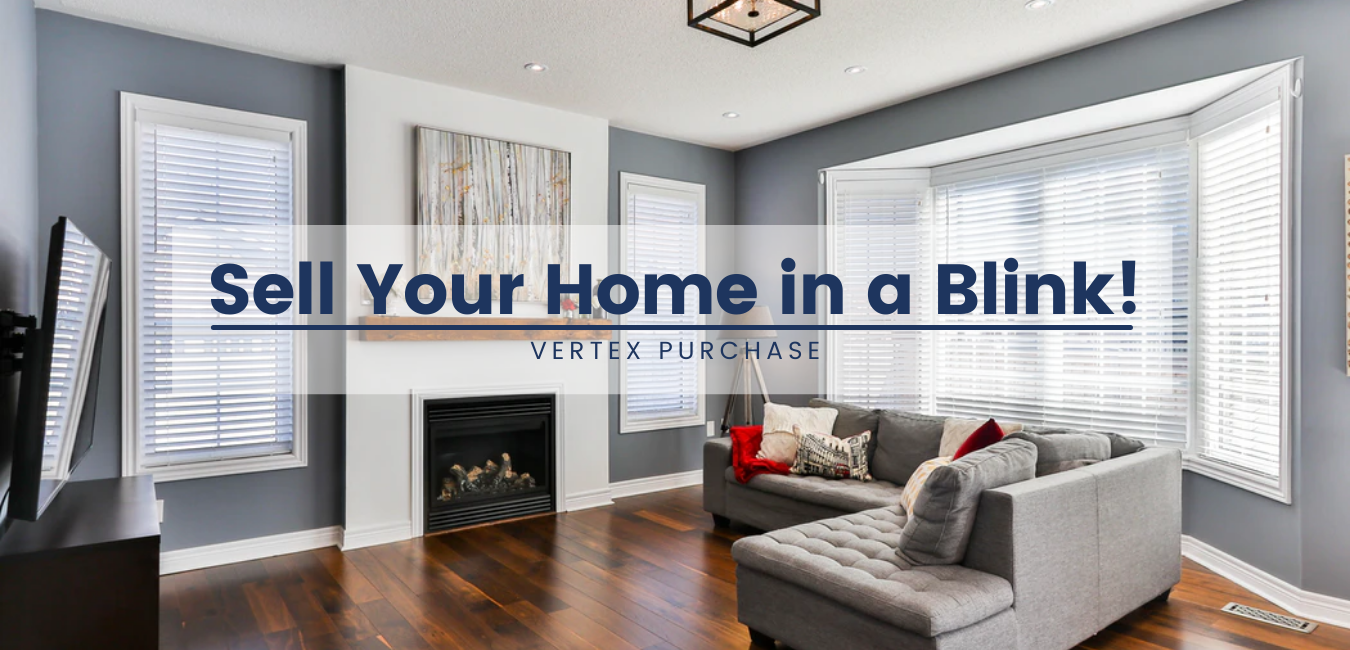 Hassle-Free Home Selling
What is Vertex Purchase?
Vertex Purchase is the most convenient service for a home-seller in a hurry. Eddy Chen | EXC Group will purchase your home, enabling you to unlock your home equity so you can make a confident, non-contingent offer on your next home. You won't miss out on your dream home!
When we buy your home, we handle renovations to help maximize your home's value and sell it for the highest price possible.
This is the ultimate in hassle-free home-selling from Eddy Chen | EXC Group. With Vertex Purchase, you can move forward at your own pace with peace of mind, however long the sale might take.
How does it work?
Qualify your current home
We'll walk through your home to determine eligibility and provide a minimum guaranteed selling price.

Determine your budget
Work with a lender to determine how much you can afford based on our guaranteed price.

Find your new home
Strategize with your Flyhomes team and tour homes 7 days a week.

Make a cash offer
As soon as you find a home you love, we'll buy it on your behalf.

Move in!
Enjoy your new home! While we own it, you'll pay rent toward the carrying costs.

List your current home
Now that it's empty, we'll make it shine with cleaning, staging, and more.

Get the best price
We'll work hard to get you the highest price possible while your home is on the market.

After 90 days…
If your home doesn't sell after 90 days, we'll buy it for the guaranteed price.
Close on your new home
After you sell your old home, finalize your mortgage with your lender and officially buy your new home from us

FAQs
Connect with Eddy Chen | EXC Group now!
Have questions about the Vertex Purchase? Contact us today!
Want to reach out directly?
Phone: 626-560-5470 | Email: [email protected]