The Essentials of Home Equity in Building Wealth
Posted by Eddy Chen on Friday, January 15, 2021 at 6:51 AM
By Eddy Chen / January 15, 2021
Comment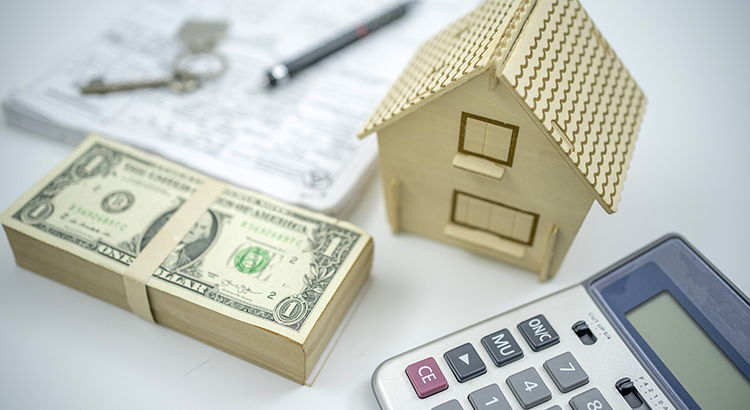 Being a homeowner in Southern California has always been the first rung on the ladder leading to household wealth. Like Freddie Mac recently posted:
"Homeownership has cemented its role as part of the American Dream, providing families with a place that is their own and an avenue for building wealth over time. This 'wealth' is built, in large part, through the creation of equity…Building equity through your monthly principal payments and appreciation is a critical part of homeownership that can help you create financial stability."
Home equity is the difference between the current market value of your house and the amount you currently owe on your mortgage. To estimate your equity, subtract your mortgage balance from the market value of your home.
You can find what you owe on your mortgage by looking at your last monthly statement or by contacting your lender. If you need help determining the current market value of your home in Southern California, contact a local real estate professional.
Why is homeownership truly a better path to wealth than renting?
Some argue that renting eliminates the cost of property taxes and home repairs. However, every potential renter must realize that all the expenses the landlord incurs (property taxes, repairs, insurance, etc.) are already baked into the rent payment – along with a profit margin. You don't save money by renting.
As proof of this, First American broke down the net worth of homeowners in Southern California and renters by income categories. Here are their findings:
Only one income category ($127-192K) has a higher net worth for renters over homeowners. Every other category shows that being a homeowner in Southern California leads to greater accumulated wealth.
According to the latest Homeowner Equity Insights Report from CoreLogic, the average homeowner gained $17,000 in equity in just the last year. Here's a breakdown of the year-over-year equity gain by state:
Can you cash in on your housing wealth?
Your home equity is part of your total wealth as a homeowner. The two most common ways homeowners in California can leverage their wealth are:
Selling: When you decide to sell your home in Southern California, the equity you've built over time will come back to you in the sale. For example, if you paid off your $200,000 mortgage and sold your home for $350,000, you would receive $150,000 after closing.
Refinancing: You can refinance your current mortgage and take out some of the equity you have accumulated. With today's historically low mortgage rates, you may be able to take out substantial cash and keep your monthly payment the same. Thankfully, homeowners in Southern California today are doing this responsibly and not repeating the same mistakes made in 2006-2008 when some cashed out their entire equity to purchase luxury items like new cars, lavish vacations, etc.
Can these options help homeowners?
During these difficult times, many households are struggling with their housing expenses. Homeowners in California, because of their equity, have better alternatives. Odeta Kushi, Deputy Chief Economist at First American, recently explained that homeowners financially impacted by the pandemic will not necessarily be faced with foreclosure:
"The foreclosure process is based on two steps. First, the homeowner suffers an adverse economic shock…leading to the homeowner becoming delinquent on their mortgage. However, delinquency by itself is not enough to send a mortgage into foreclosure. With enough equity, a homeowner has the option of selling their home, or tapping into their equity through a refinance, to help weather the economic shock."
What should we expect in the future?
Most experts are calling for home prices to continue appreciating going forward. The Home Price Expectation Survey, a survey of a national panel of over one hundred economists, real estate experts, and investment & market strategists, indicates appreciation will continue for at least the next five years. Using their annual projections, the graph below shows the equity build-up a purchaser would potentially earn by buying a $300,000 home this January:
Conclusion
Home equity, for most Americans, is the quickest way to build household wealth. That wealth gives homeowners in Southern California more options during good times and in difficult situations.